we engineer corrosion-resistant, aesthetic and functional metal finishes to satisfy the exacting standards of today's top manufacturers
Welcome to Roy Metal Finishing Co., Inc. We specialize in electroplating, e-coat, powder coat and providing a number of value-added services that make your business better. We are dedicated to surpassing your expectations every step of the way, and we're ready to help. 
Engineering corrosion-resistant, aesthetic, and functional metal finishes to meet the most stringent performance demands of today's manufacturers.
Offering innovative value-added solutions to eliminate waste from the supply chain for the convenience of our customers.
From small jobs to Tier 1 or 2 parts, RMF is the finishing partner you need.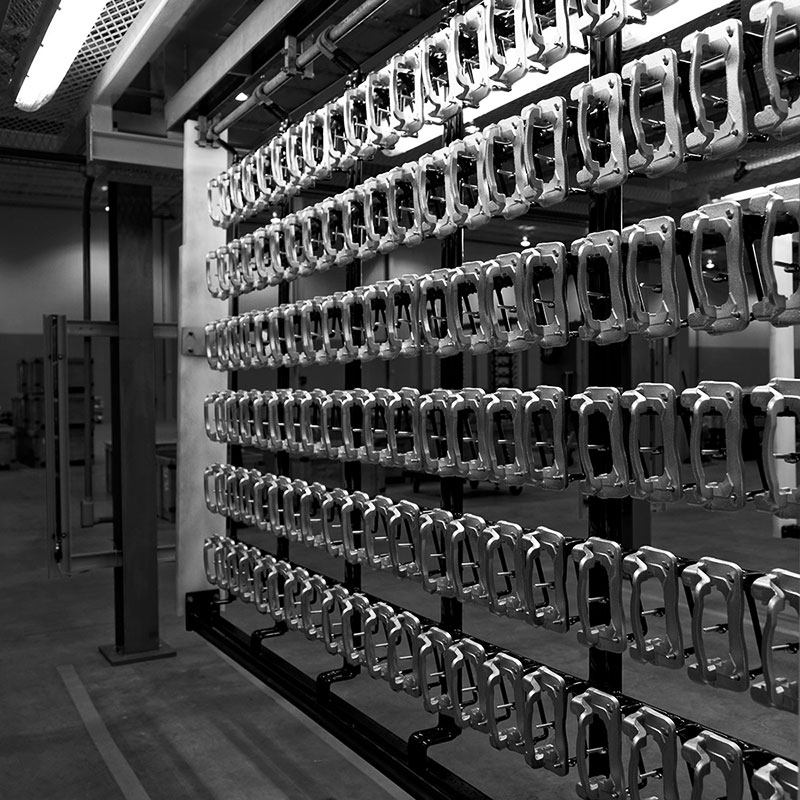 our history - over six decades as an industry leader
Founded in 1961 by textile manufacturer Donald Roy, Roy Metal Finishing has a rich history of delivering superior metallurgical services. Today, we are one of the largest zinc nickel electroplating companies in the United States, and we're proud to be a part of Aalberts N.V., a global technology leader. RMF has undergone many changes over the years, but our commitment to innovation and exceptional customer service remains the same.
As part of our electroplating services, we offer a variety of zinc and zinc alloy finishes. This centuries-old technology enhances durability, guards against corrosion, and improves the visual appeal of a multitude of materials.
To extend our plating processes, we offer Electrodeposition Cathodic Black Epoxy (E-Coat). We also offer a second E-Coat line, a larger TTX line that produces parts with PPG's Framecoat II chemistry. 
Powder coating, an organic, solvent-free process, uses heat-cured, electrostatically applied thermoset polymers, forming a durable "skin" tougher than traditional paint. We offer various polymer options.
Our team of dedicated process engineers is here to guide you throughout your projects, getting involved at the time of quote and following the project through the APQP, PPAP, SOP, and safe launch stages.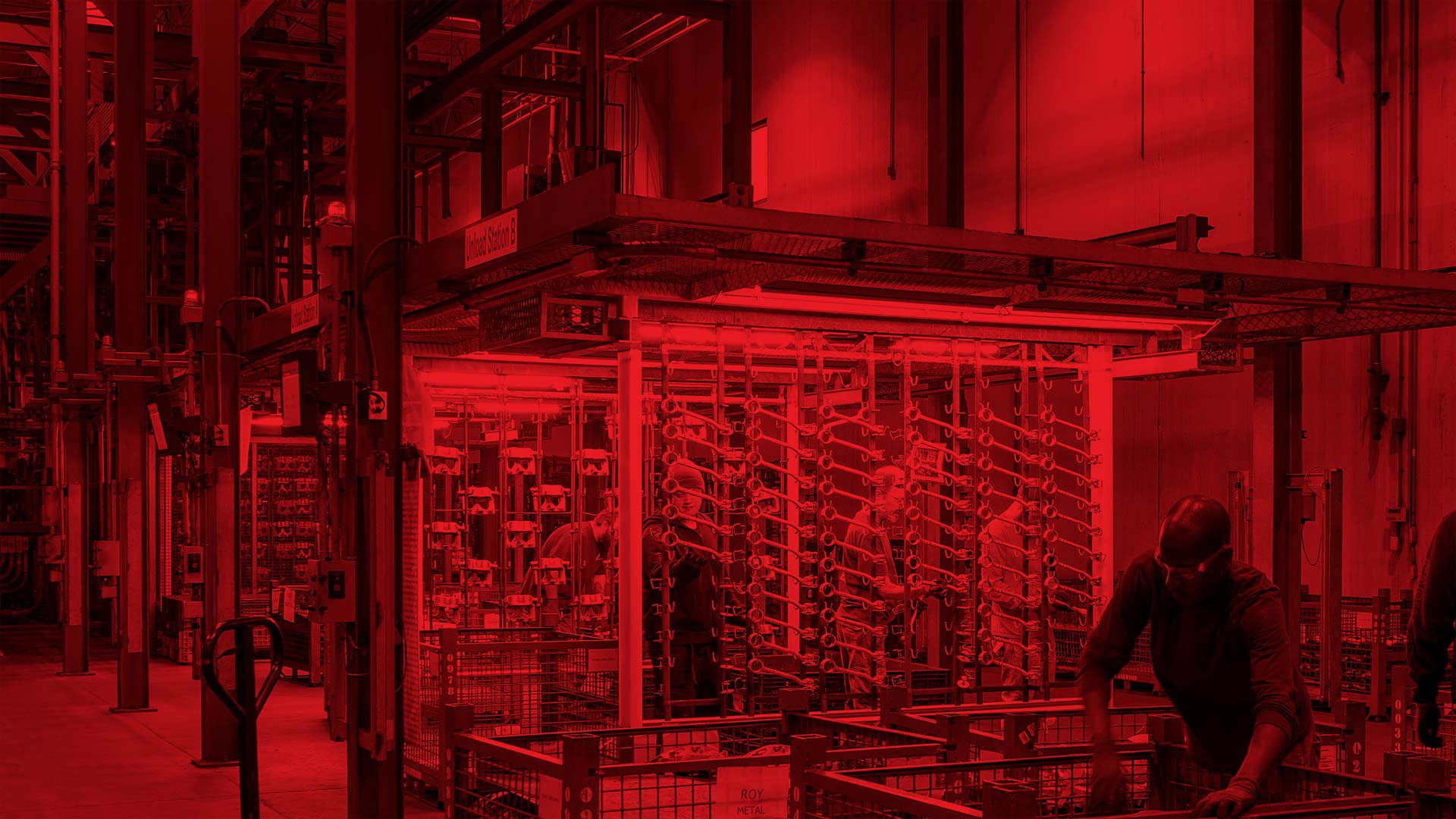 Since our beginnings in 1961, we've focused on providing the best products and services available. We draw from our extensive knowledge and experience to ensure that our products stand up to the real world. Stringent testing is the core of our quality control.
Our highly advanced testing facilities and procedures are managed by skilled technicians who understand every facet of the process. We offer:
Roy Metal Finishing, located in Greenville, South Carolina, is the largest independent metal surface coater in the southeastern region of the US. Our core technologies are electroplating, e-coating and powder coating. We service the transportation, construction, agricultural, appliance and industrial markets.
RMF is a wholly-owned subsidiary of the Aalberts family of companies, which consists of over 150 companies and over 13,000 employees located throughout Europe, Asia and North America, all in
pursuit of excellence
through
winning with people
.